Geoff's Website
Black and white illustration prices are on request and will be between £20 and £250
Geoff Taylor has illustrated book covers for many publishers around the world for over 40 years. Geoff is best known within the Fantasy and Sci Fiction genres for his book cover art. working with authors such as Raymond E. Feist, David Eddings, Katharine Kerr, Jack Vance and many others.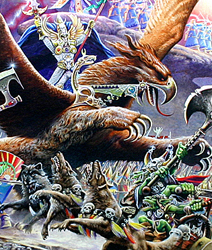 Geoff has created paintings for Games Workshop, the largest role-playing games company in the world, for use on their White Dwarf magazine, Warhammer box covers and bookcovers for the Black Library.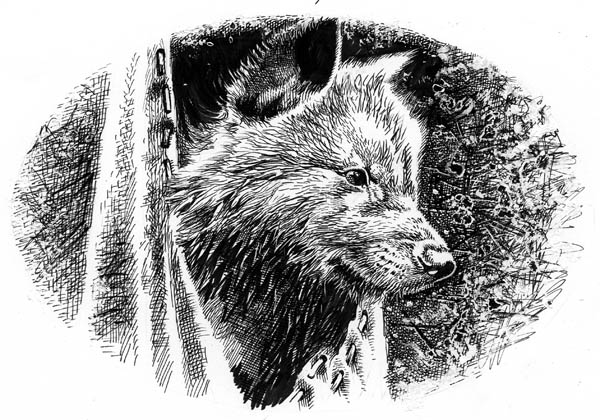 There are also hundreds more illustrations inside books, such as The Chronicles of Ancient Darkness: (Illustration from Wolf Brother Book 1) a series of 6 books by Michelle Paver. Geoff was also one of the illustrators for Jeff Waynes Musical Version of The War of the Worlds Album booklet.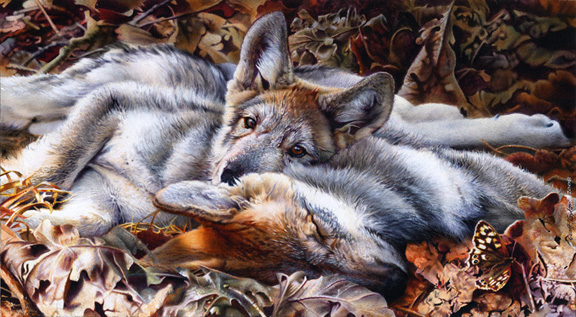 Geoff is also an accomplished wildlife artist, this can be seen in the detail of his wildlife art, paintings of wolves, owls, deer and other animals. Wildlife Prints can be found in For Sale section of the website.
To view the artwork, many of which are for sale, go to Galleries then select from the list.